Don't have a blender or feel your smoothie ideas went stale?  There's more to raw breakfast than just smoothies... Let me introduce The Raw Cereal.  And SURPRISE, this can be made grain free!  It's also sugar free and free of anything artificial because it's made from dried fruits and fresh fruits, nuts and seeds.
I don't think I'll ever tire of this super simple but amazing breakfast. There's always a different flavor in every bite.  You can get creative!  Make the cereal from any combination of dried fruits, fresh fruits, nuts and seeds you like.
BUILDING THE CEREAL
Mulberries, often found dried, make an excellent cereal base. They come in a few colors, from dark purple, to red, to white. "The fruit of the white mulberry has a different flavor, sometimes characterized as refreshing and a little tart, with a bit of gumminess to it and a hint of vanilla." (Wikipedia)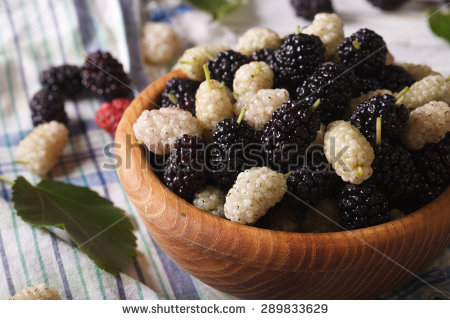 The use of dried fruits and fresh fruits give your cereal provide interesting texture and flavor, and varied sweetness. 
You can also add to your bowl sprouted nuts and seeds!  Try adding sprouted sunflower seeds or flax seeds, chia seeds, walnuts, pistachios, or any others, Experiment!  Have fun!  The possibilities are endless.  
Here are a few examples:
This bowl contains dried mulberries, sliced bananas, sliced strawberries, chopped dates and figs, goji berries and kiwis.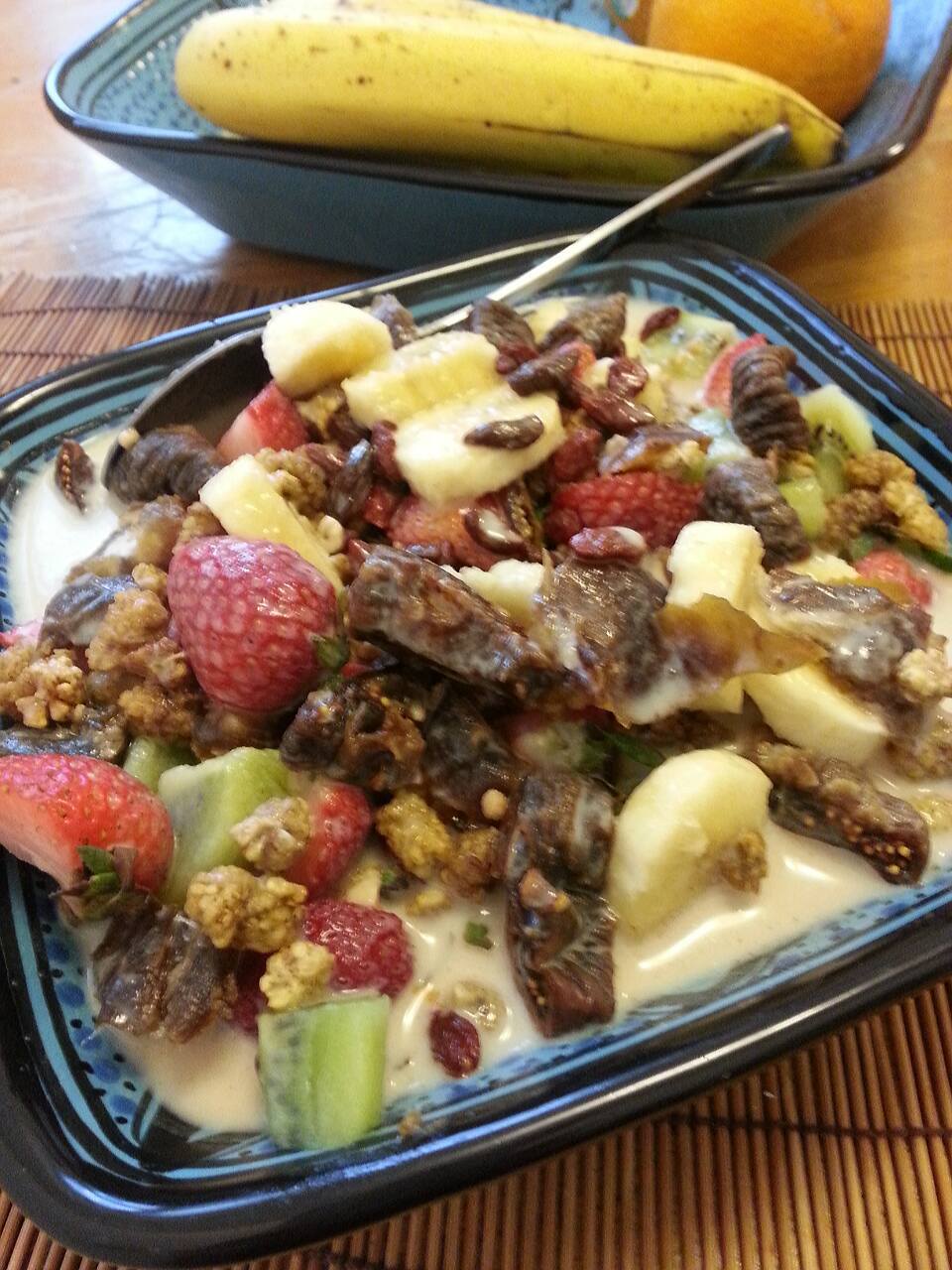 This bowl is bananas, kiwis, dates and goji berries.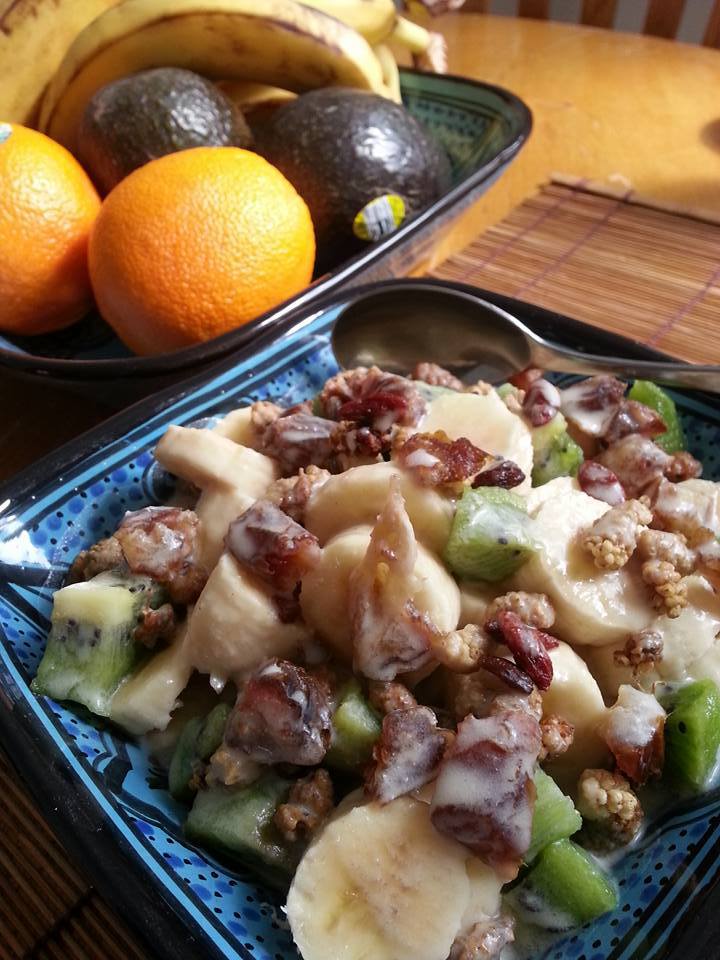 This bowl contains mostly bananas, topped with chopped kiwis, dates, mulberries and goji berries.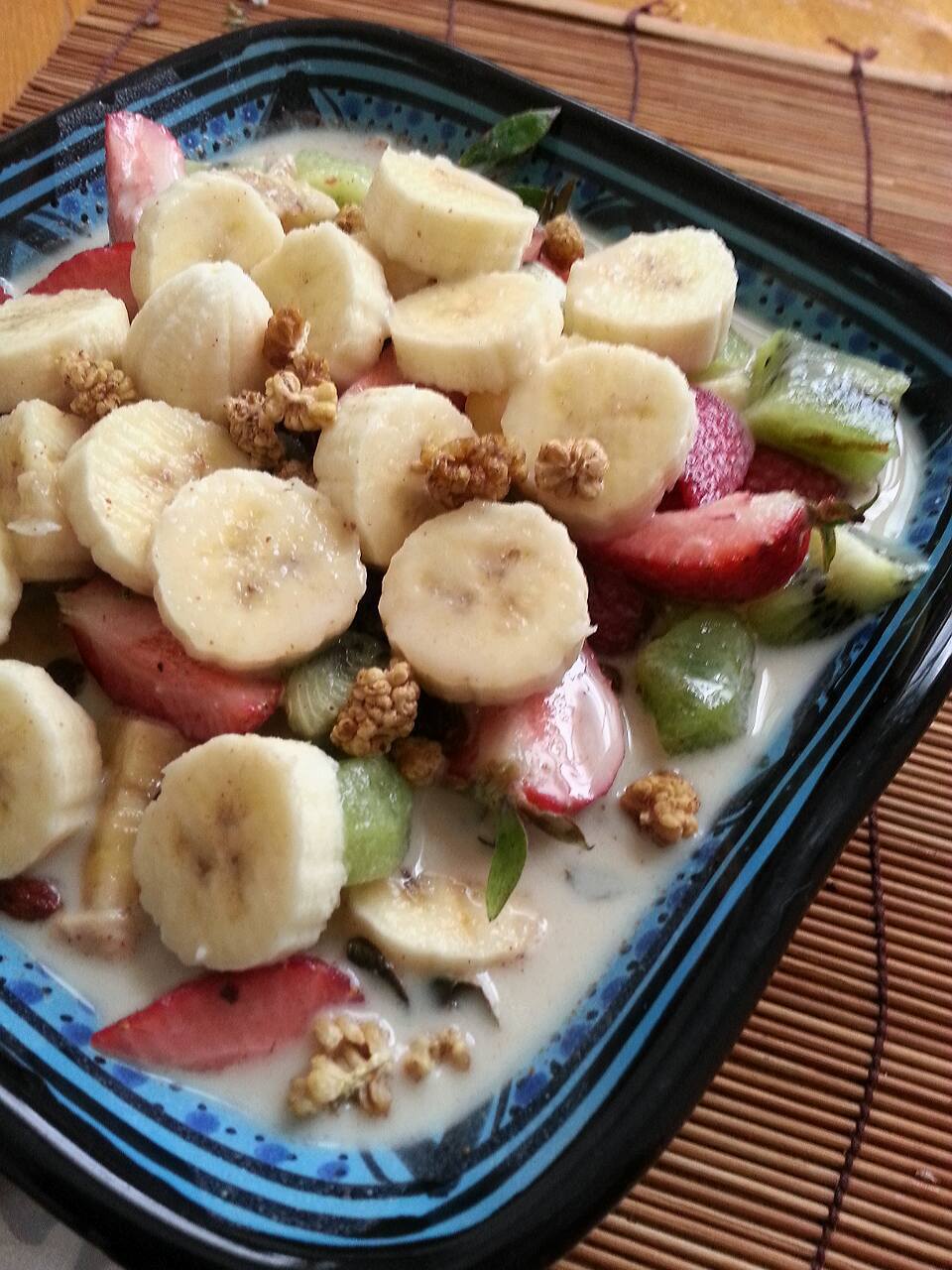 For another cereal recipe, look at Fully Raw Kristina's Raw Cereal Recipe. 
THE MILK
Next, let's talk about the milk... To make this bowl even better and more nutritious, I mix the milk with my favorite raw food protein powder, then pour atop cereal.  
I recommend Sunwarrior Vanilla, made with pea protein, hemp seed protein and goji berries in a coconut flour base,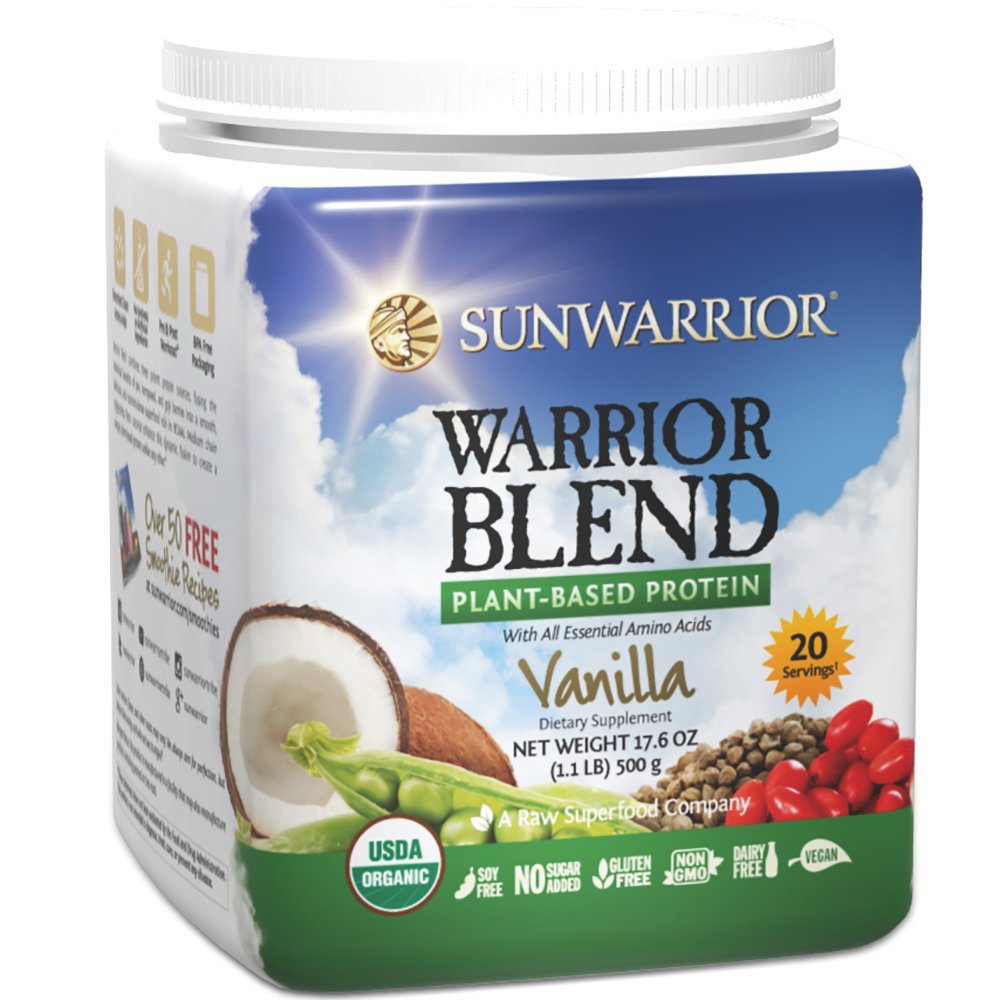 or Garden of Life Organic Plant Protein, made with pea seed, flax seed, cranberry seed, baobab fruit, moringa leaf, chia seed and pumpkin seed.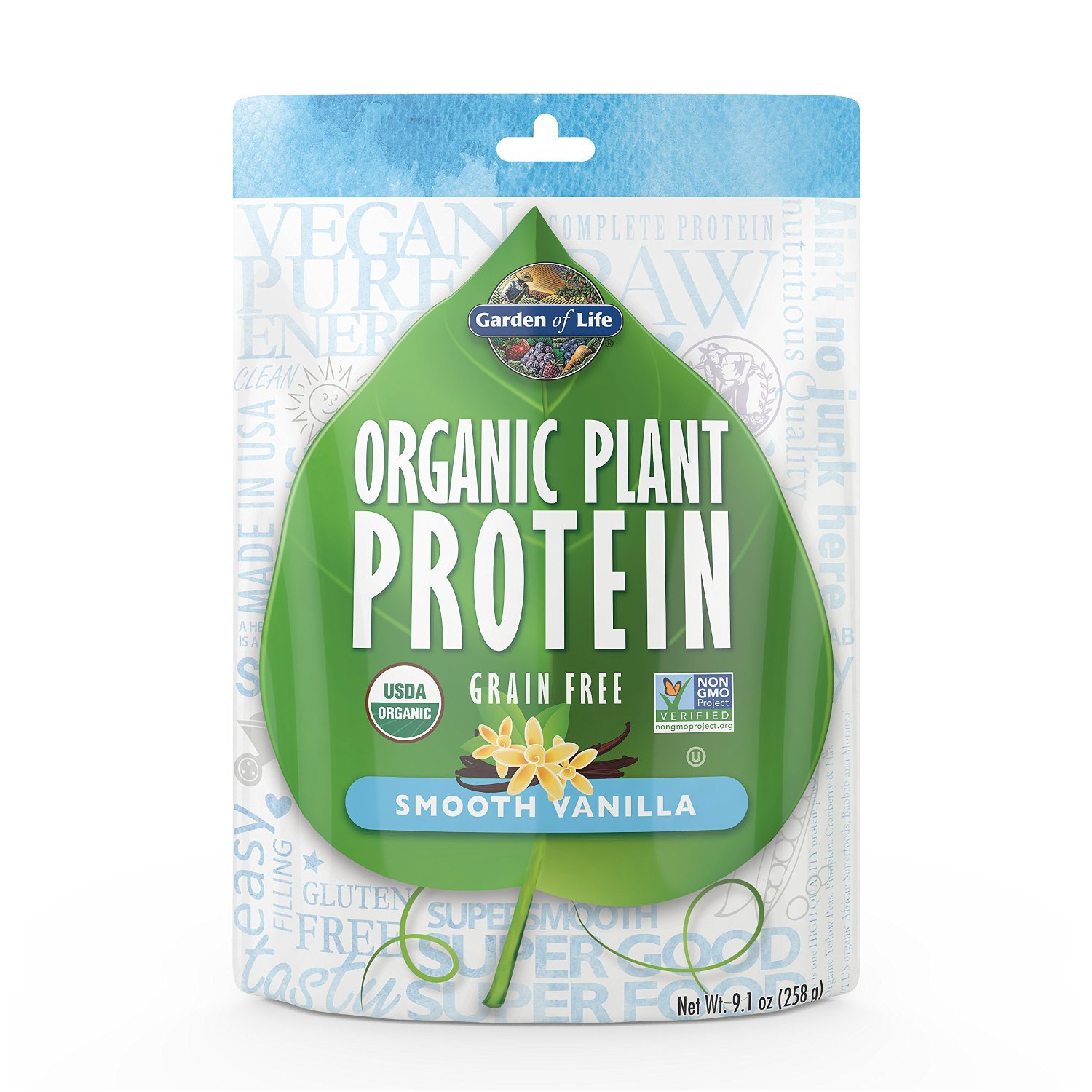 For a fun twist, you can use chocolate protein and have a CHOCOLATE MILK!  Both Sunwarrior and Garden of Life offer chocolate, but Garden of Life also has a few different flavor options, including, almond--my personal favorite!
I love coconut milk because it has healthy fats and is naturally sweet and creamy.  Making your own coconut milk is also as easy as taking a can of coconut cream and mixing in 3 cups water and 1/2 teaspoon vanilla, and blending.  Almond milk is another great choice because almonds contain lots of calcium.  But you can use ANY kind of milk you like.  Stores are making available an increasing variety of nut milks.  However you should know the secret that nut milks are SUPER EASY to make. See my earlier post on how to make nut milks.  
Just pour your milk over your bowl and enjoy!